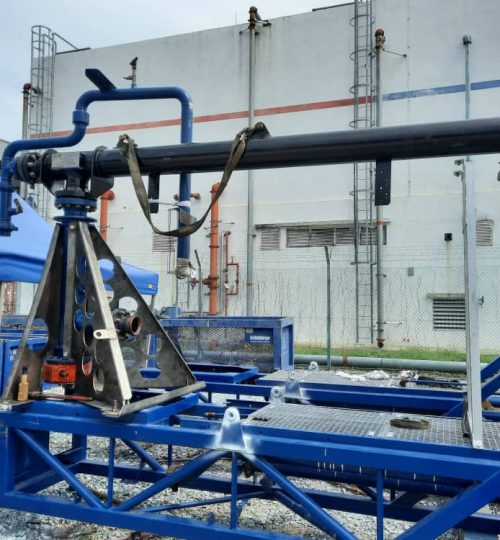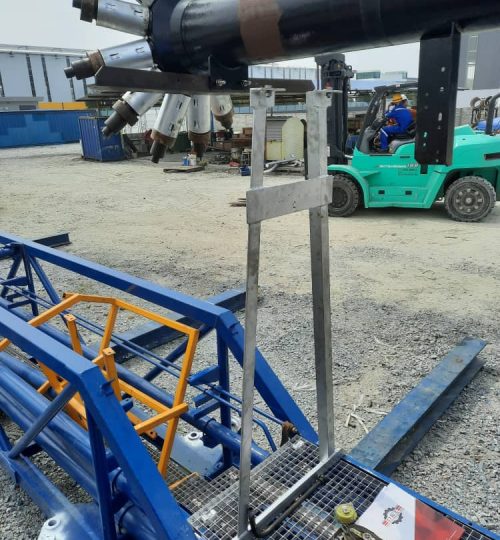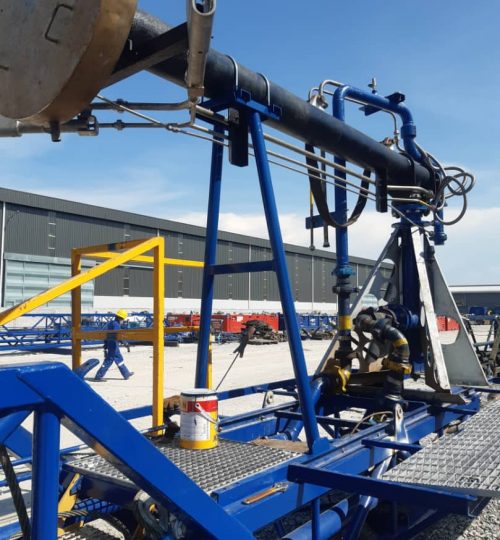 Fabricate, supply and install Evergreen burner support stand with 1680mm(H) x 775mm(W) and comes with 8 inches pipe clamp for Schlumberger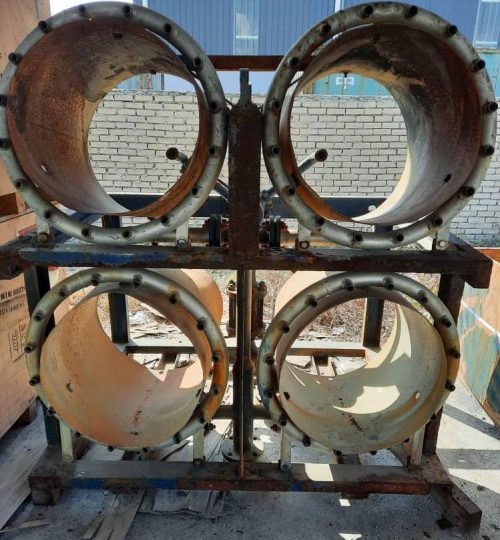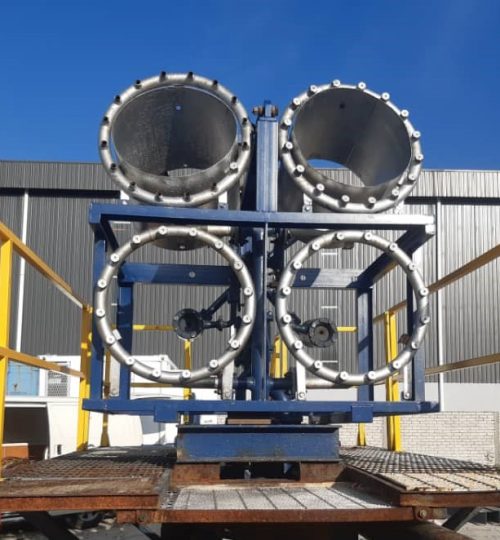 Supply manpower for burner boom maintenance, fabricate and install handrail comes with yellow painting for burner platform
Fabricate And Supply Aluminium Box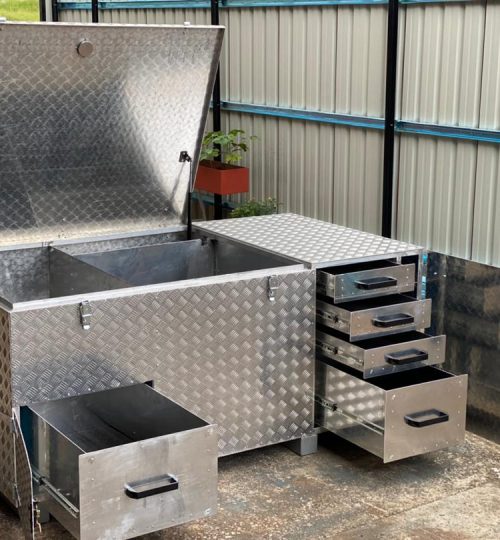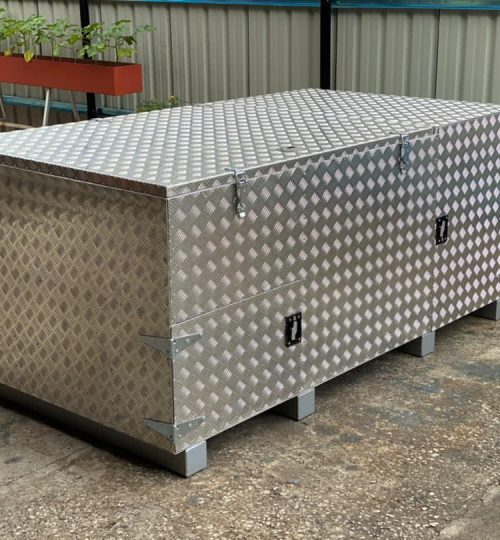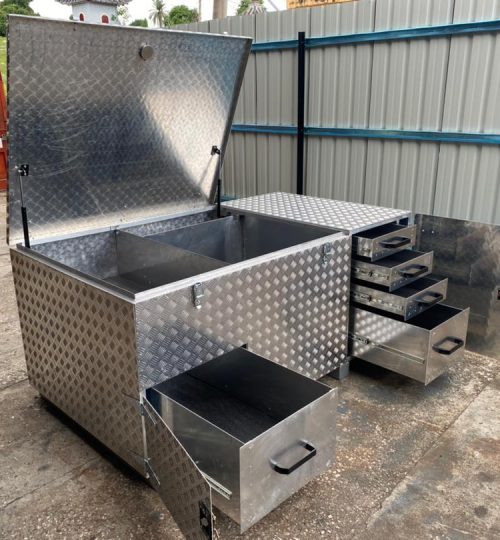 Fabricate And Supply Aluminium Box Made with 3mm Aluminium Checker Plate comes with 4 Compartment and 4 Drawers within 18 working days. 
base plates at VELESTO NAGA 8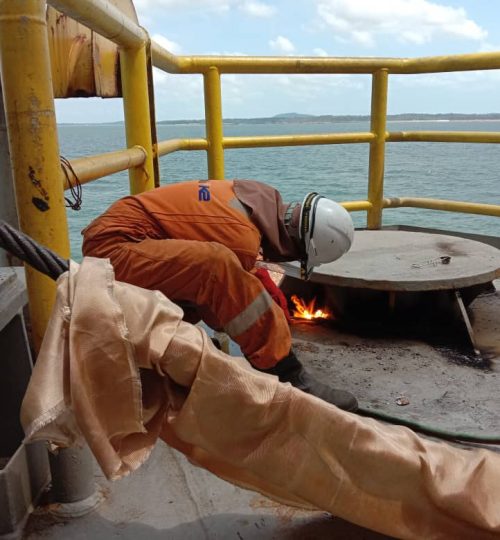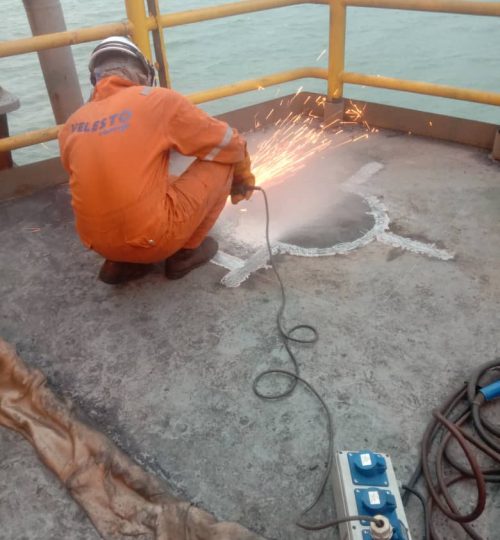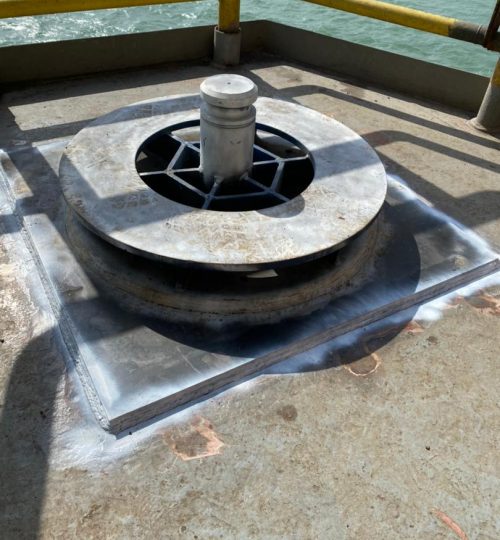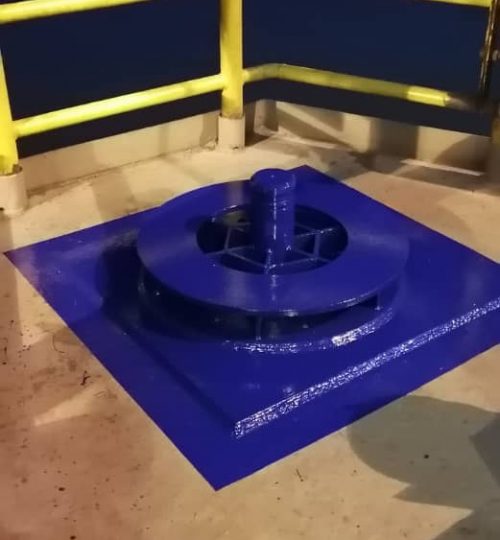 Perform hot work and remove all the existing structures of the base plates at NAGA 8 RIG and complete final welding at the rig by using the welded intermediate plate with full welding penetration.
heavy duty grating frame and handrail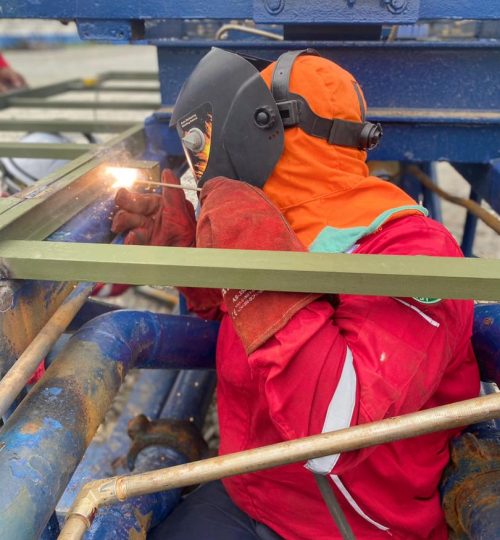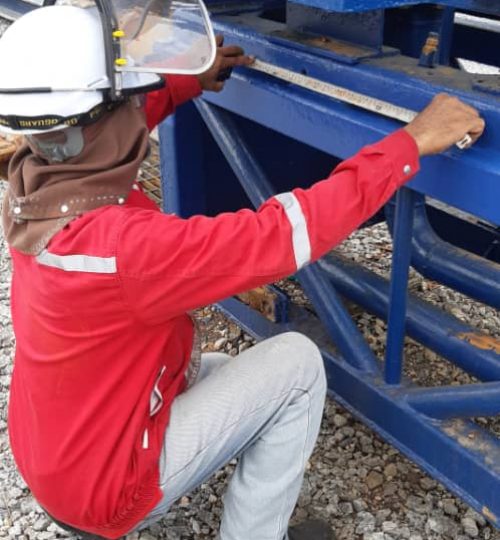 Fabricate, supply, refurbish and install heavy duty grating frame and handrail for offshore platform comes with paint, finishing and bolting.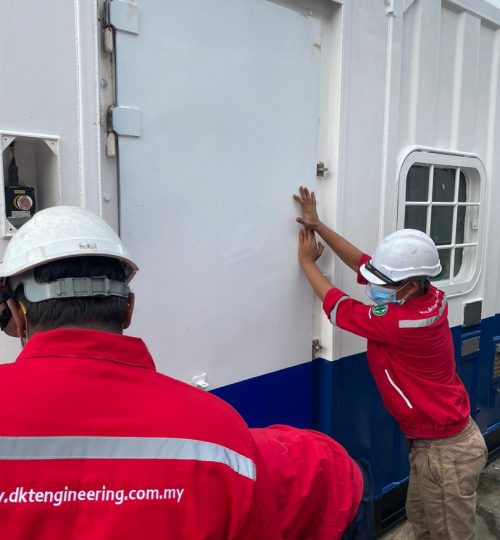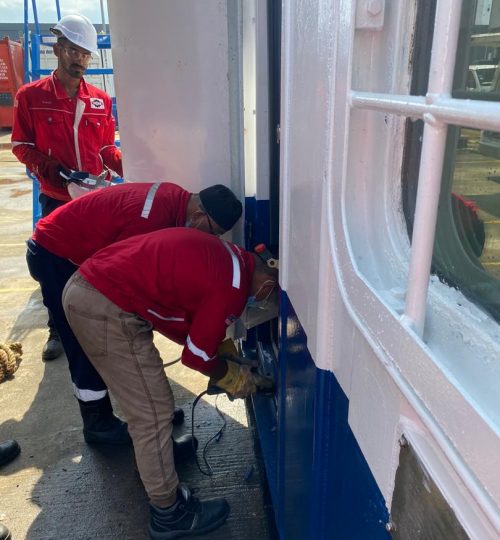 Fabricate and Install A60 Fire Rated Doors for Offshore Container.
Deck pad eye for horizontol guyline 25T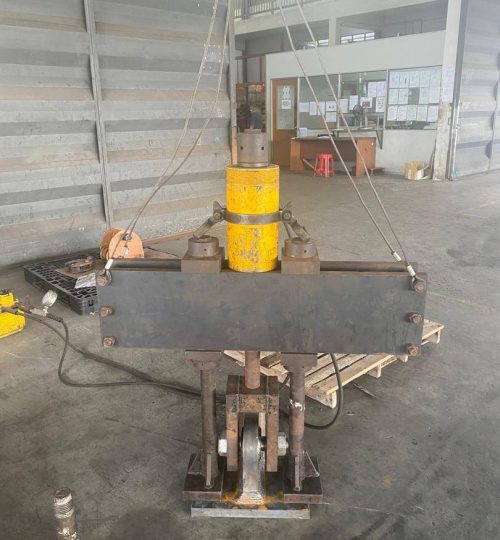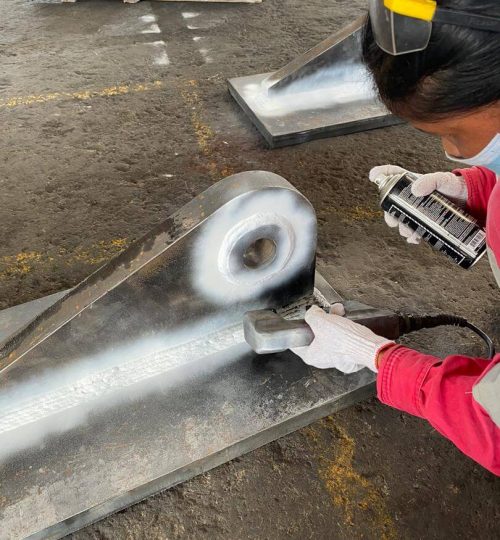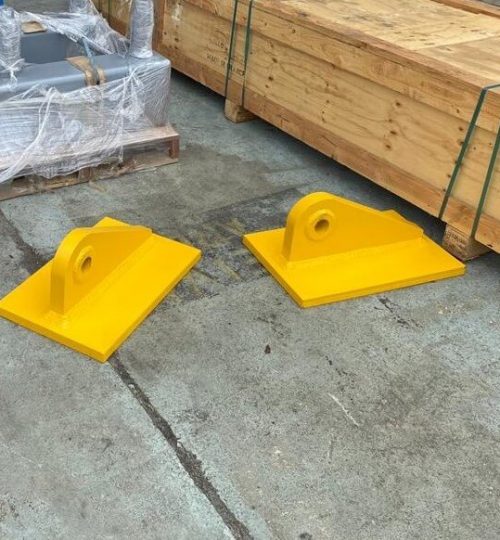 Fabricate 25T deck pad eye with full penetration welding and perform 37.5 tons of load test with pre and post Magnetic particles Inspection (MPI).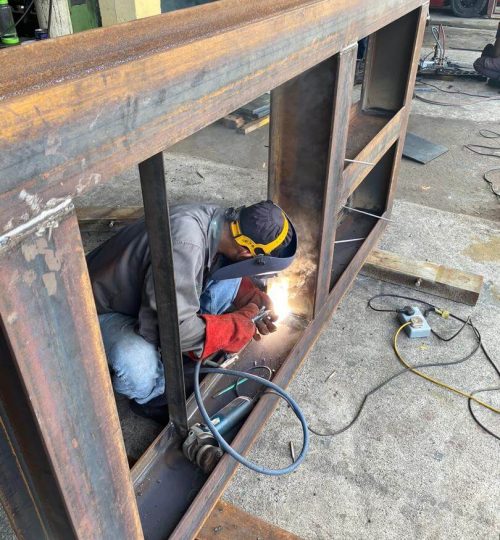 Design and fabricate HOF Base Plate as requested by Schlumberger and perform Magnetic Particle inspection (MPI) test to full fill the requirements of offshore standards.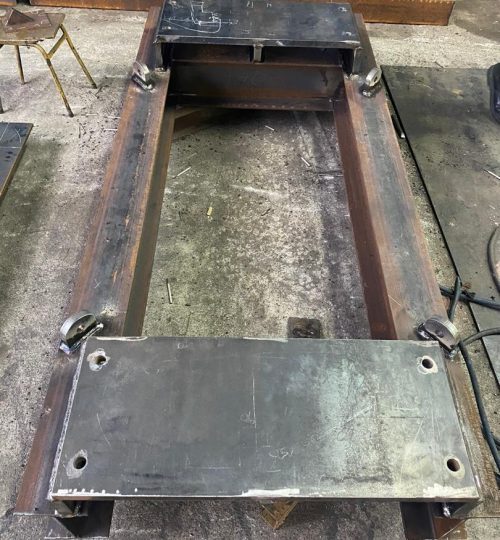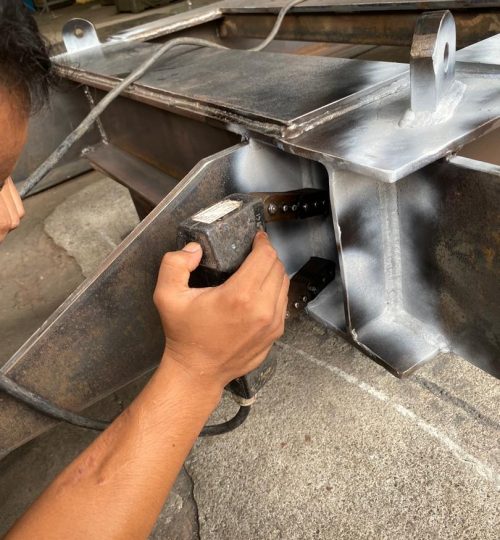 Design and fabricate JIB Crane Base Plate as requested by Schlumberger and perform Magnetic Particles inspection (MPI) test to full fill the requirements of offshore standards.
REPAIR THE CORRODE SANITARY PIPE LINING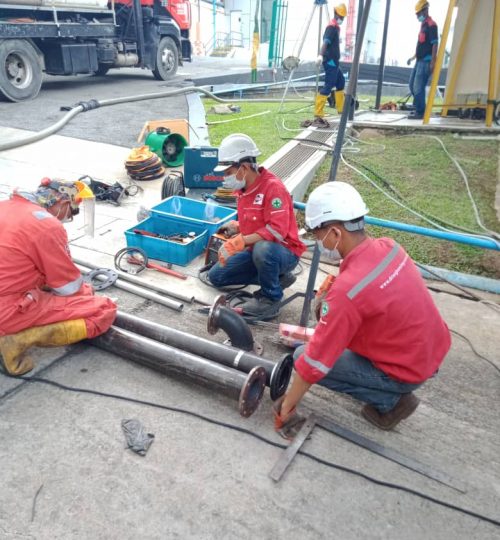 Mild Steel Cement Lined Pipes were successfully and repair and replaced respectively. It is an underground pipe or tunnel system for transporting sewage from commercial buildings to treatment facilities or disposal.
3 PHASE SINGLE WOUND STEP-DOWN TRANSFORMER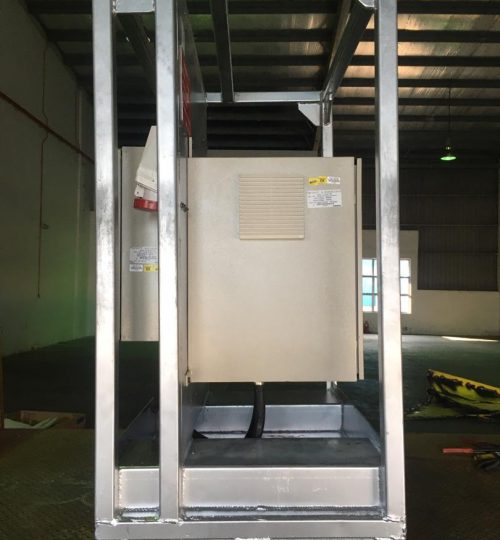 Supply transformer with primary and secondary voltage of 480VAC and 440VAC for Schlumberger offshore services with display panel consisting voltage, current and individual frequency for input and output.
Modifying The Tooling Rack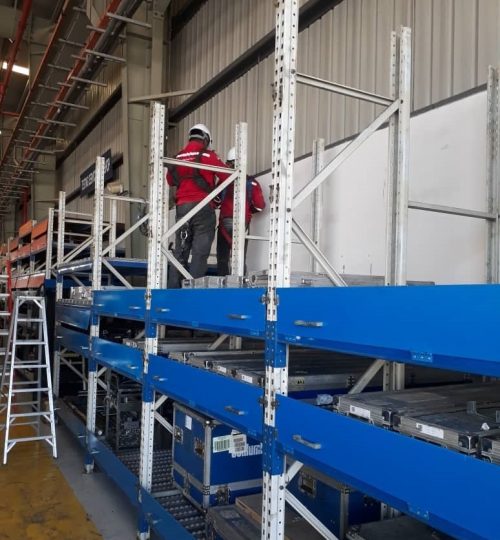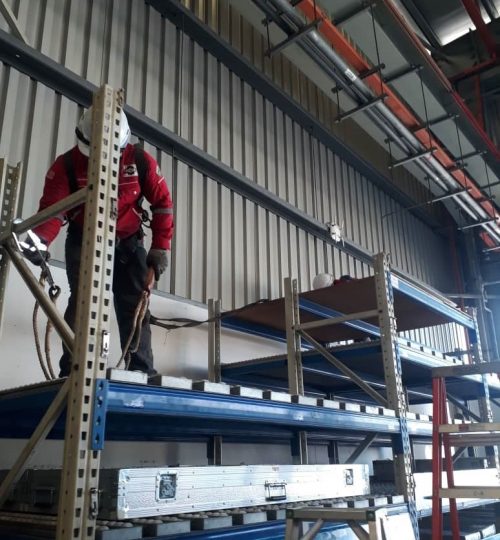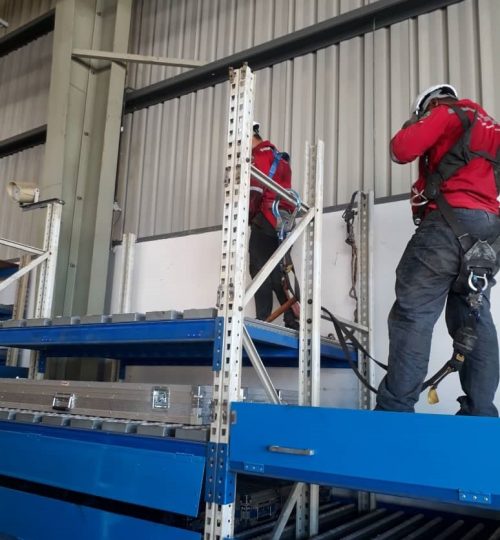 Assemble and modification of a heavy machinery tooling rack based on the customer's warehouse space.
INSTALLATION OF SLICK CLAMP TOWER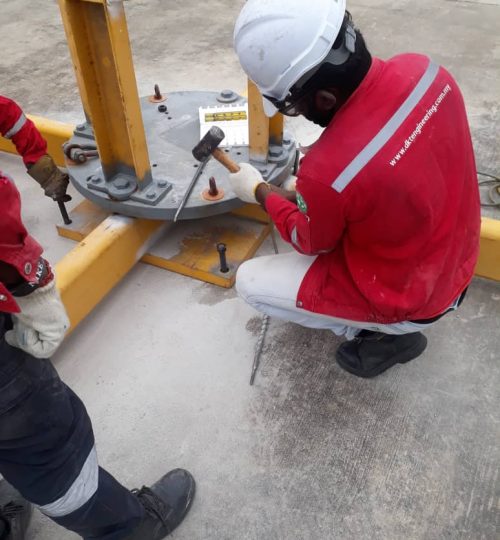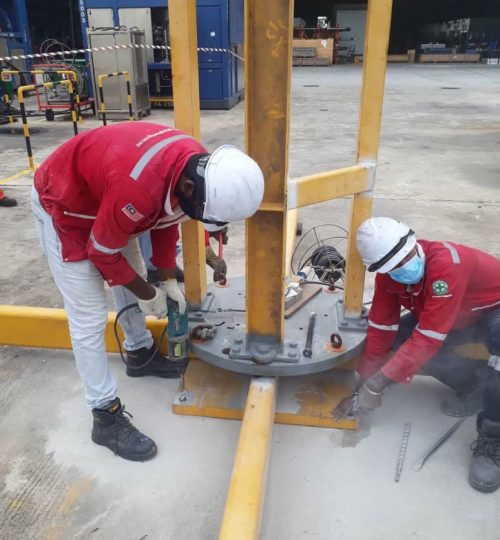 Drill the concrete and use chemical capsule wall plug to install the tower after do balancing and alignment works.
FABRICATION OF SOLID WOOD BOX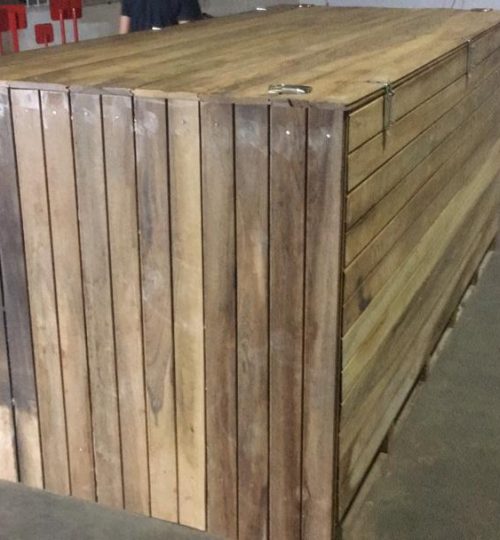 Design and fabricate a solid wood box with timber woods.
DESIGN, FABRICATE AND FIX THE HEAVY-DUTY PEGBOARD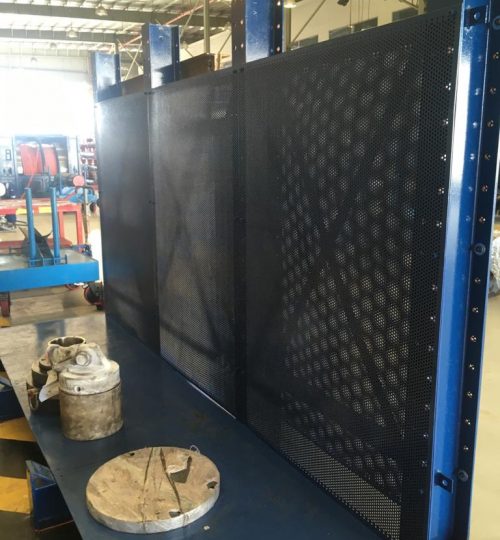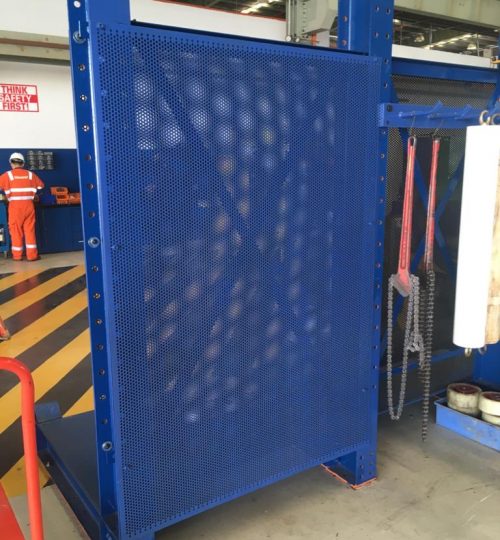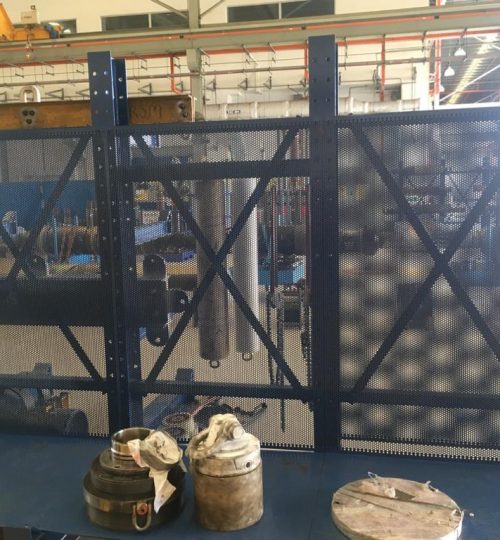 Custom engineering and fabrication pegboard for Schlumberger sub-sea department.
REFURBISHMENT OF LGKA CONTAINERS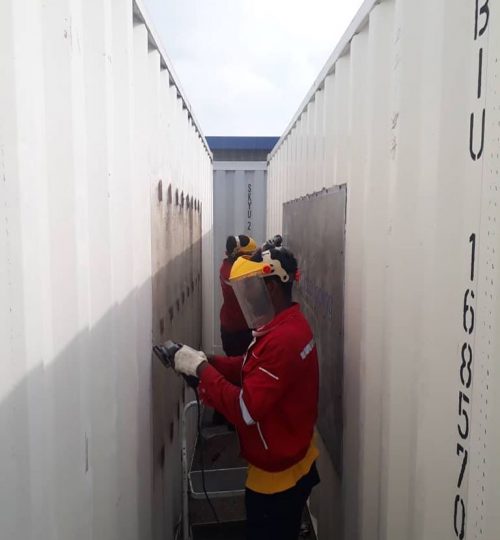 Painting work with anti-corrosion undercoating paint.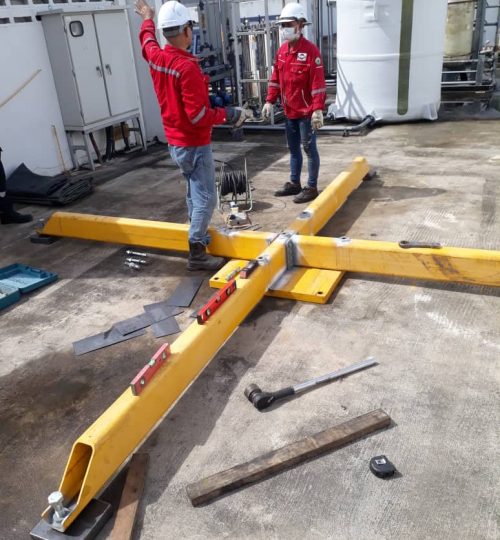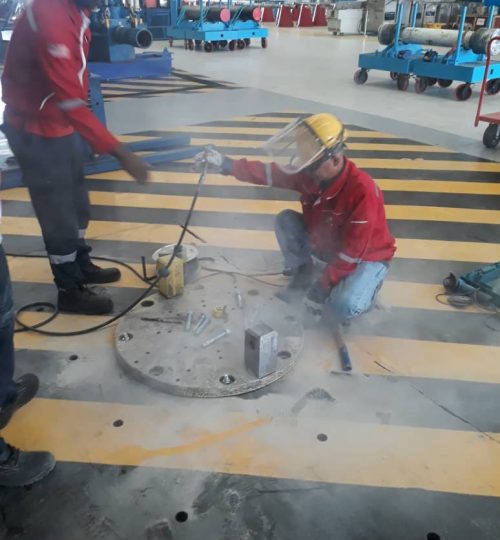 Drill and fix main base plate into ground concrete with 4 unit x 120mm wall plugs for Schlumberger.
FABRICATION OF TOOLS STORAGE RACK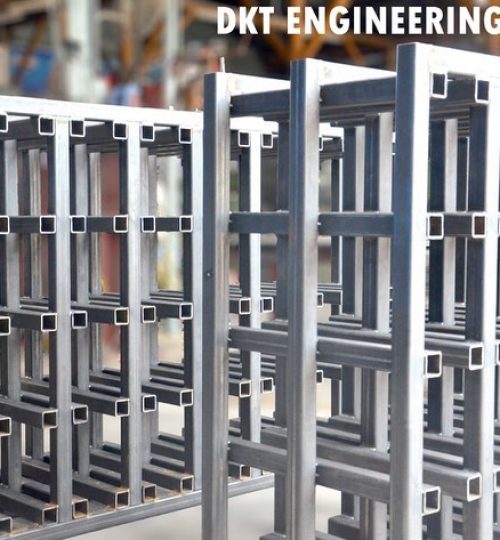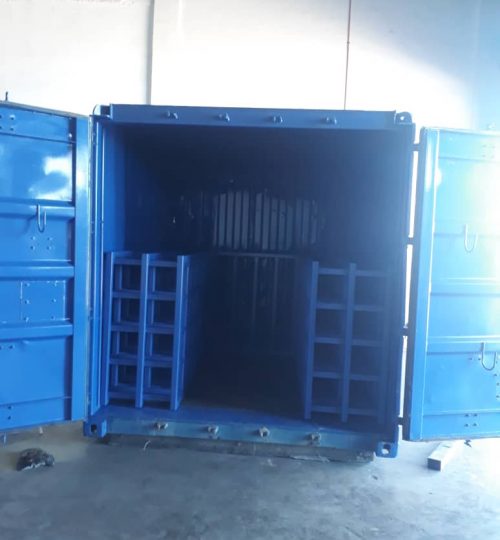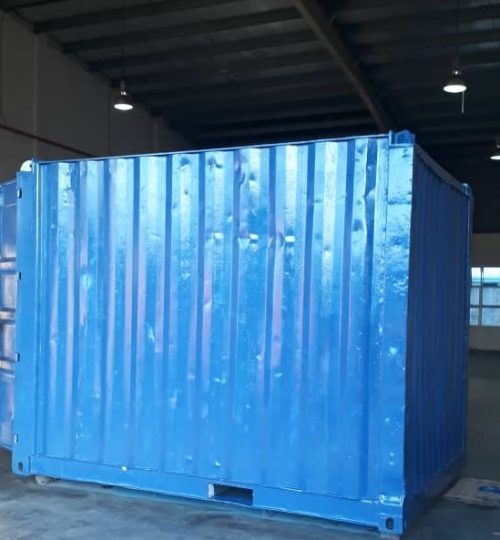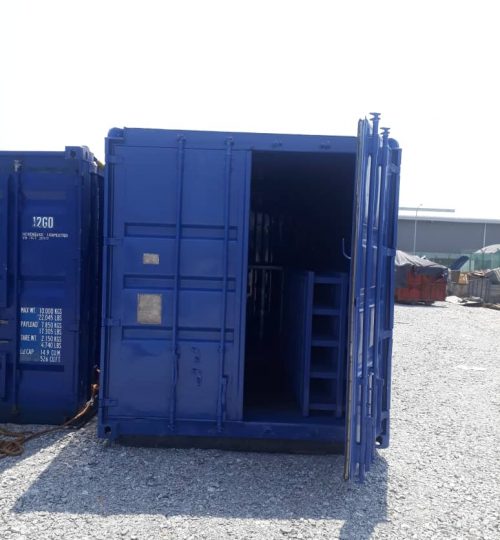 Design and fabricate U shape racking with 4 layer storage compartments for 10ft crossover containers 
120 TON ROTAR LIFTING BEAM INSTALLATION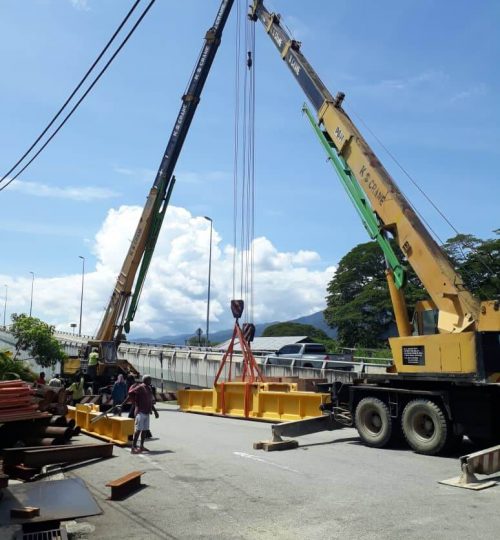 Install 3 units of 120 ton rotar lifting beam with replacing all the missing parts. The beam was fabricated and installed after the load lifting tested. 
REPLACEMENT OF CRUSHER HAMMER FOR TRAPEZIUM MILL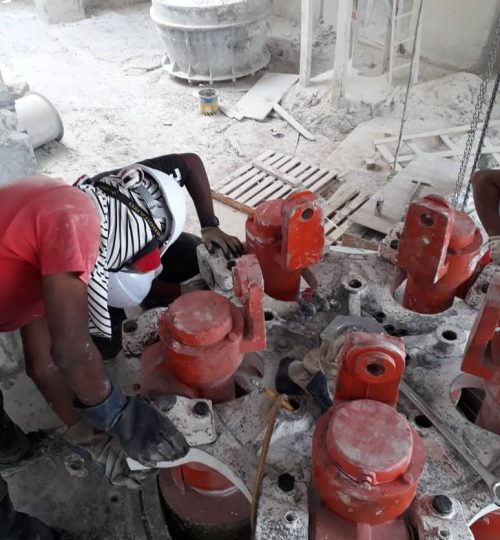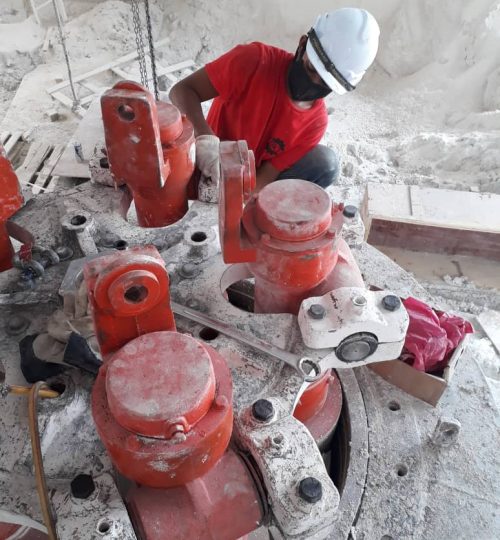 Dismantle trapezium mill body segment to increase the height to 35mm that suits the main body with complete installation of all parts and replacing the crusher hammer that fit into working condition.
TOOLS STORAGE CONTAINER FABRICATION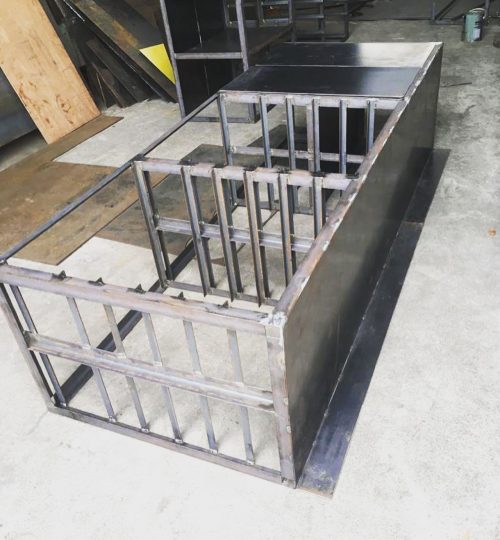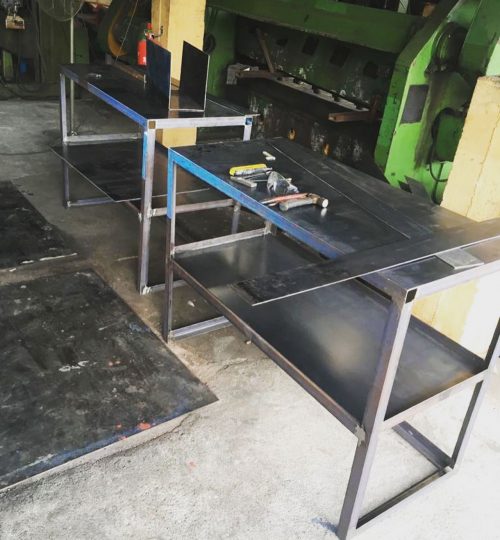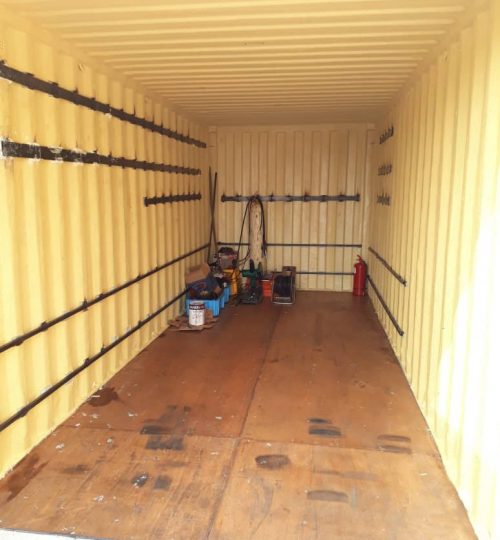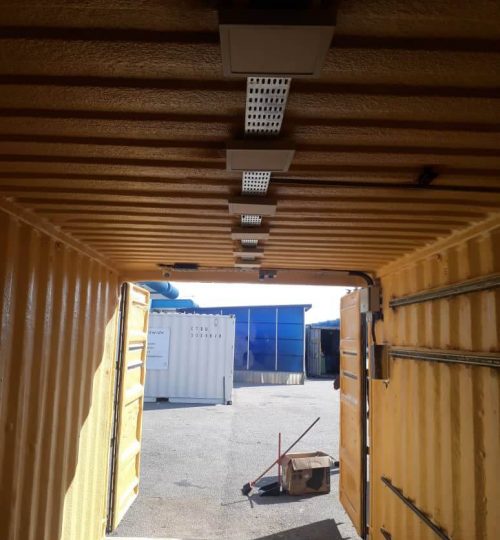 Design and fabricate a LGKA tools storage container that can fit all the custom, electrical and general tools accordingly.
7HA, 7HB, 9HA AND 9HB TRUST RING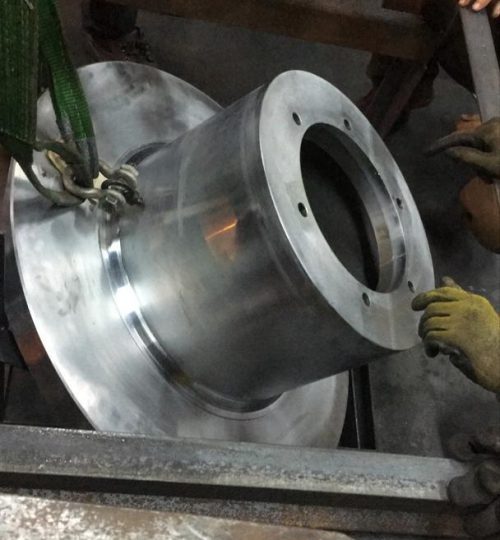 CNC machining of trust ring with fabrication of metal storage box.
Renewal of Bag Filter (480 bags)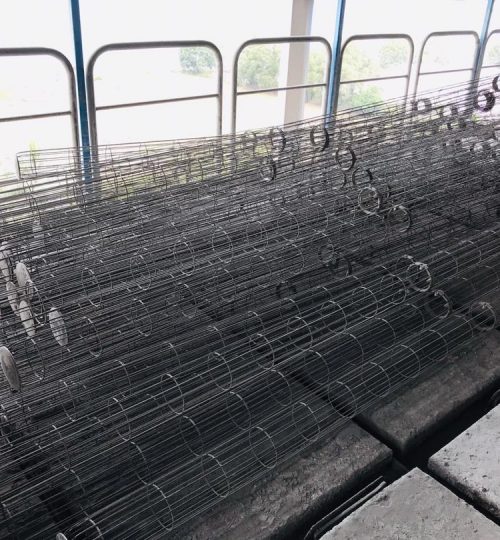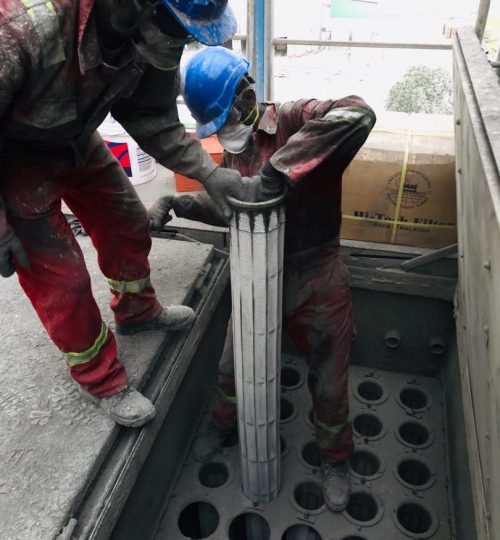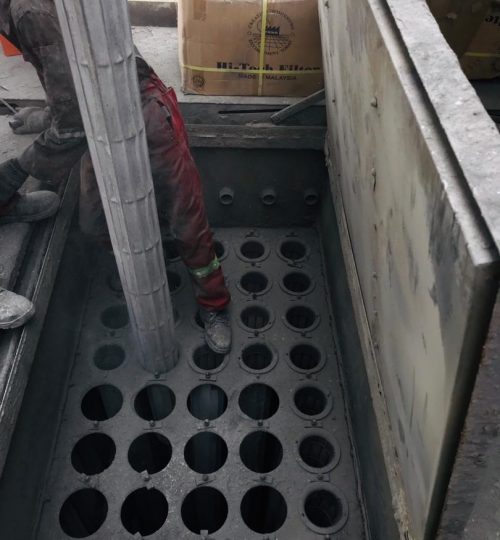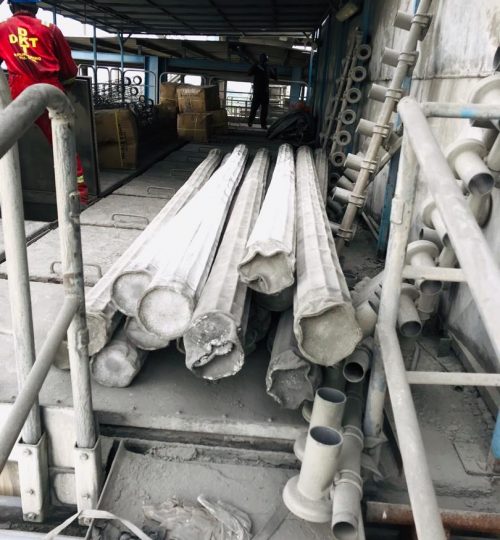 Supply labour, tools, transportation and other necessary equipment to renewal Bag Filter for Wesport YTL Slag Cement.
To replace BC02 Tail Drum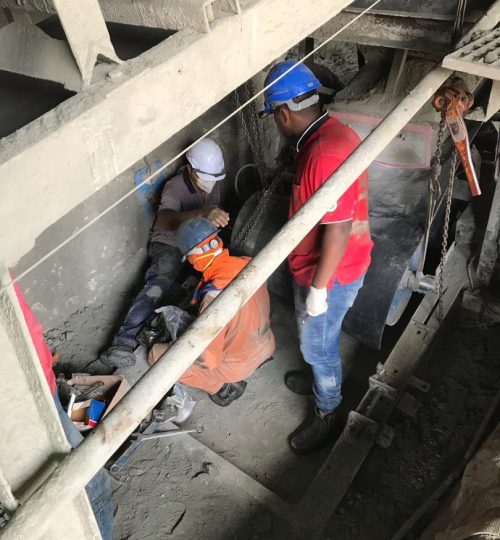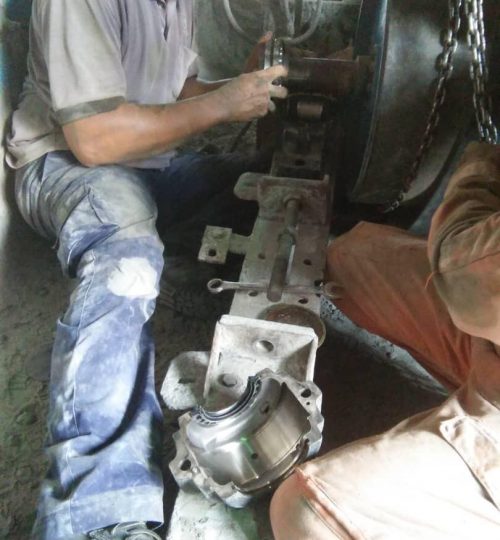 Dismantle existing BC02 Tail Drum and install a new one. Alignment and test run.
REPLACEMENT OF CORRODE INCOMING WATER PIPE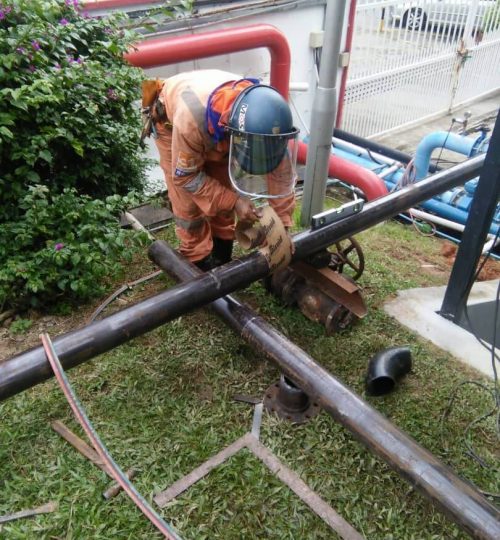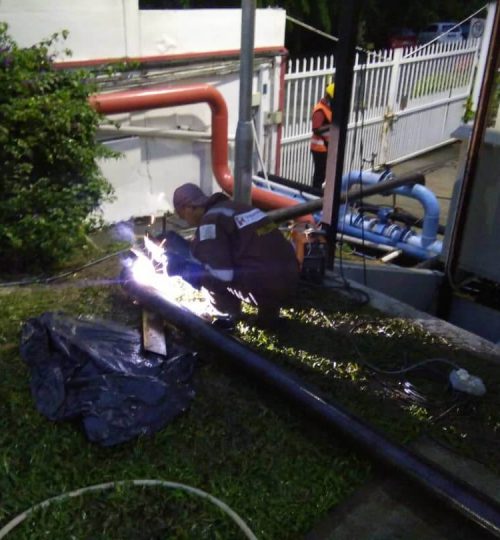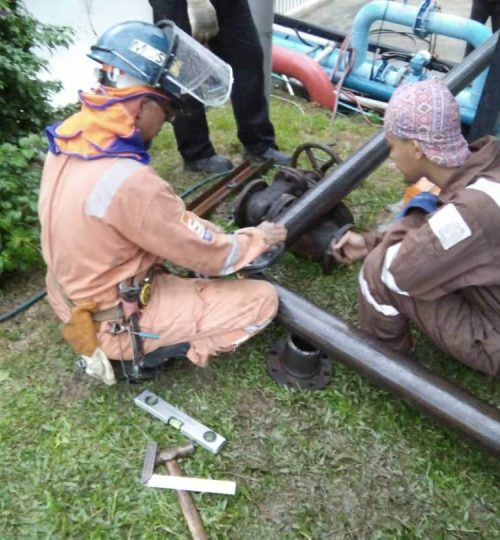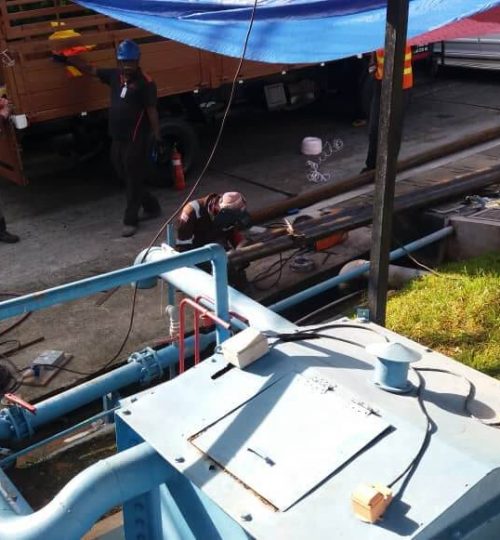 Perform pipe line welding by replacing incoming water pipe.
REPLACEMENT OF STEEL PLATFORM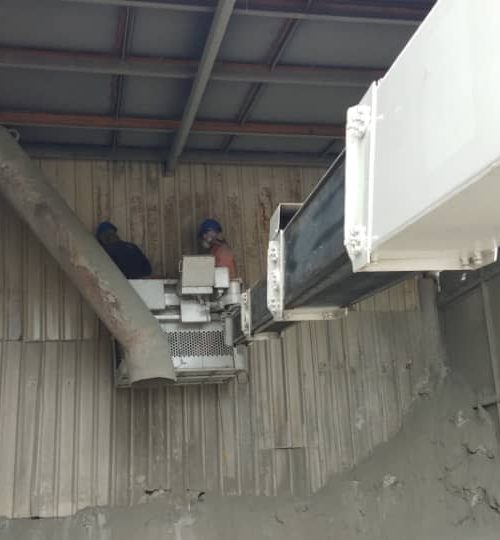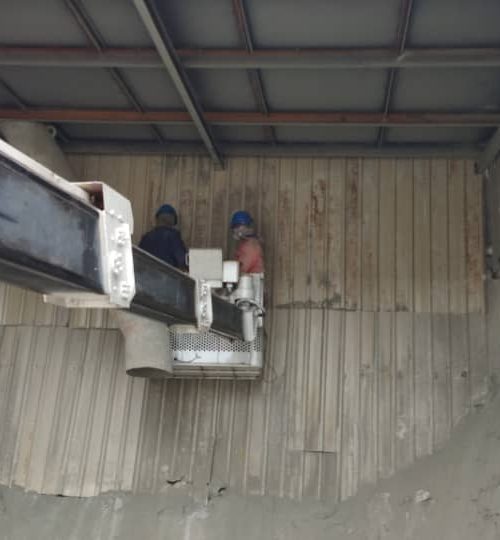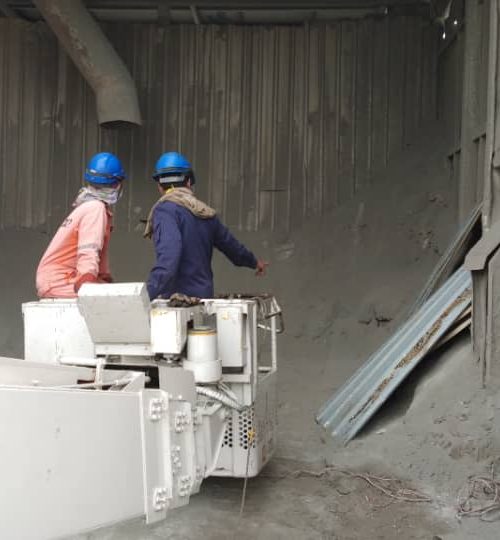 Discharge steel shot for YTL Slag Cement Sdn Bhd.
ISOLATION GATE FOR PD-4000ML-03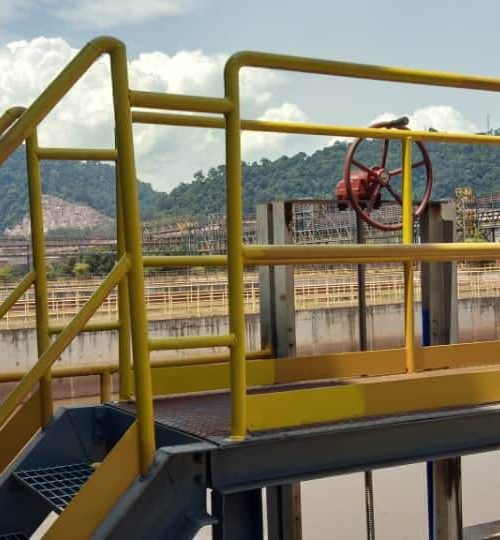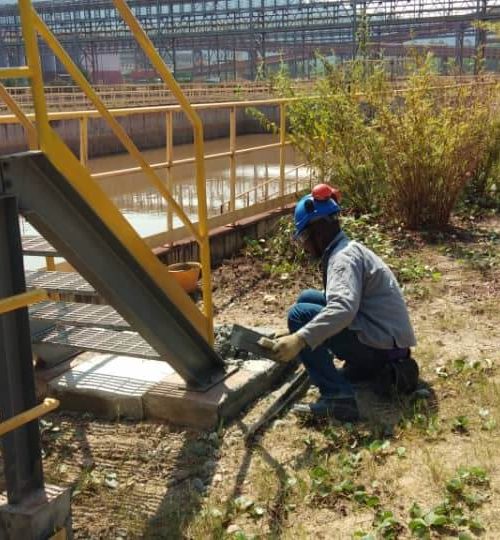 Supply, fabricate and installation of isolation gate sized approximately 1000mm (width) x 1300mm (height), steel staircase and platform. Reinstatement of hand railing works and civil concrete works to facilitate the installation of isolation gate.
FABRICATION OF MAIN WAREHOUSE ENTRANCE DOOR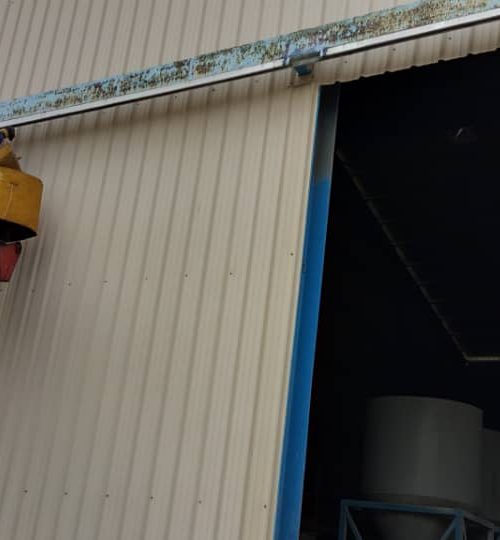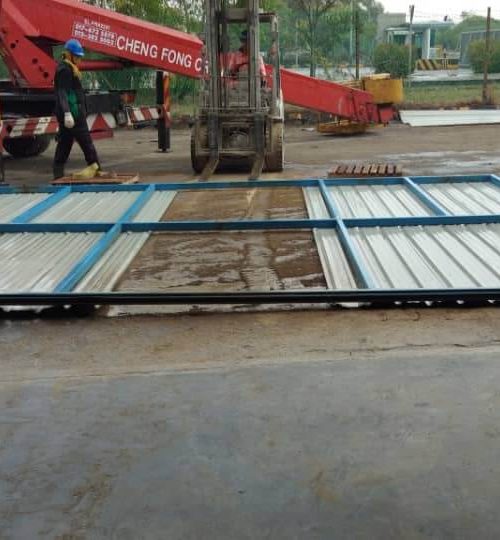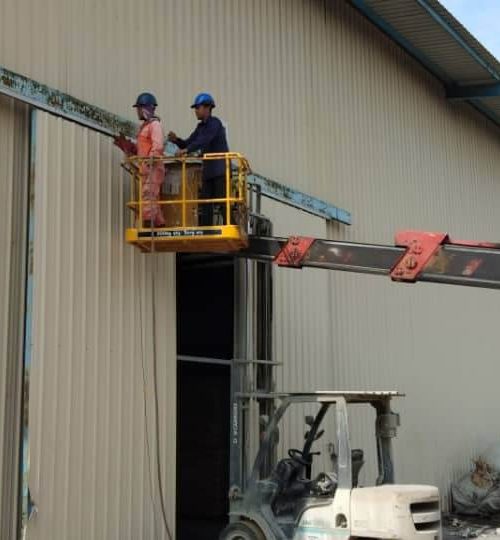 Fabricate and modified warehouse entrance sliding door into 2 panels as it can be opened in 2 directions.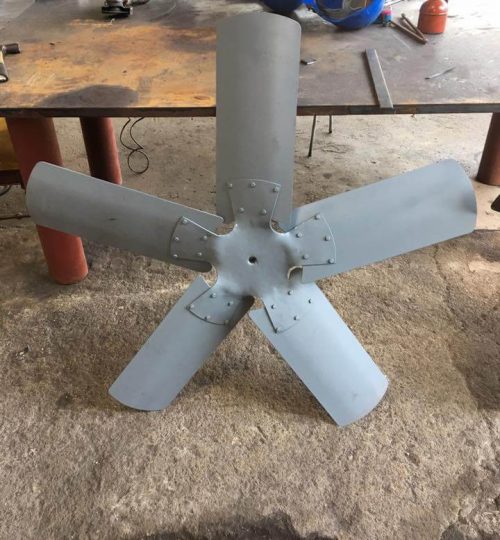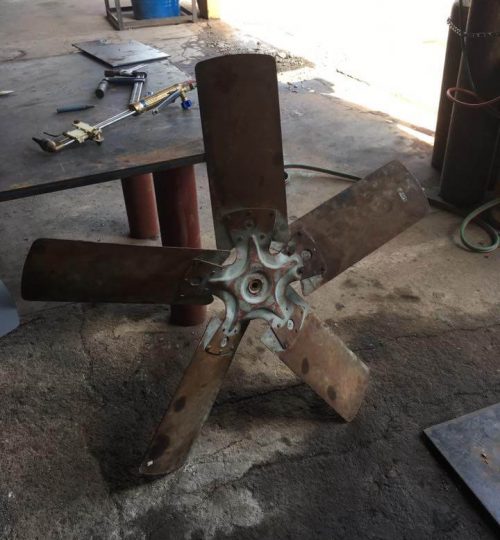 Fabricate and supply primary dryer fan material SUS 304.
major stoppage kvmrt mmc gamuda 9.5km tunnel maintenance job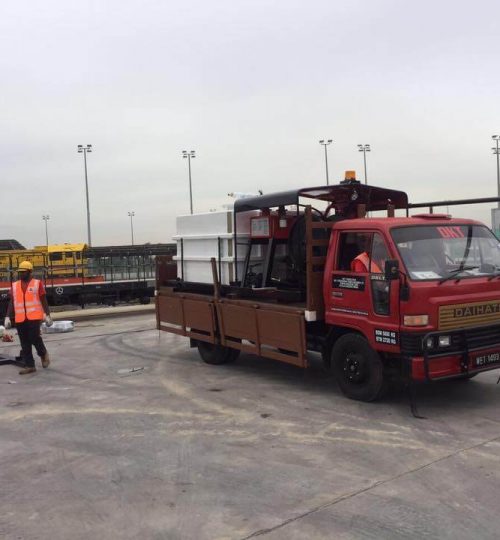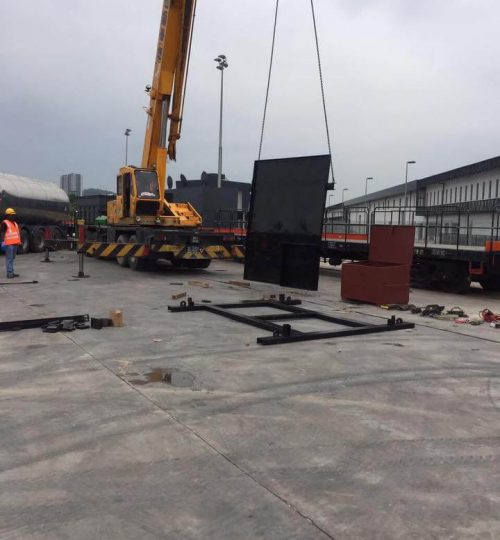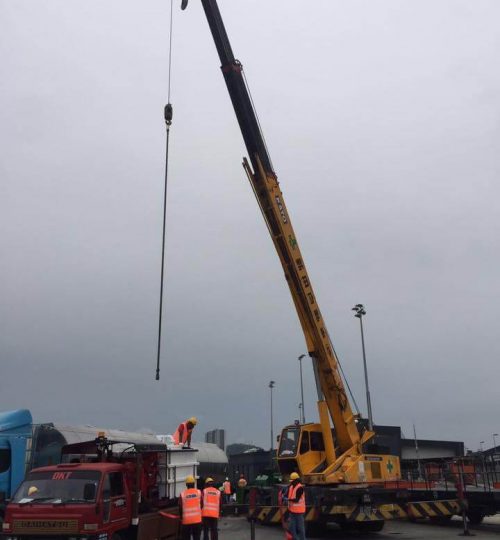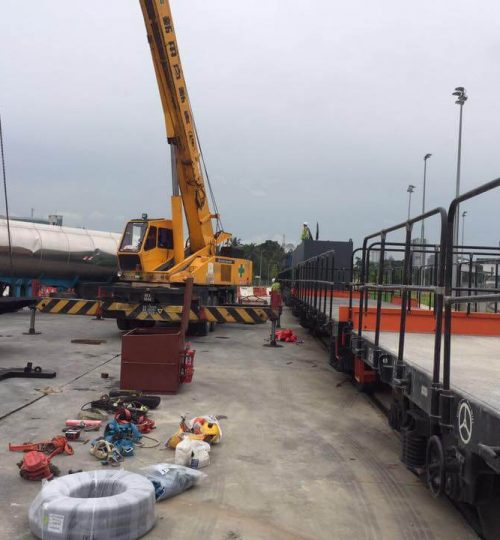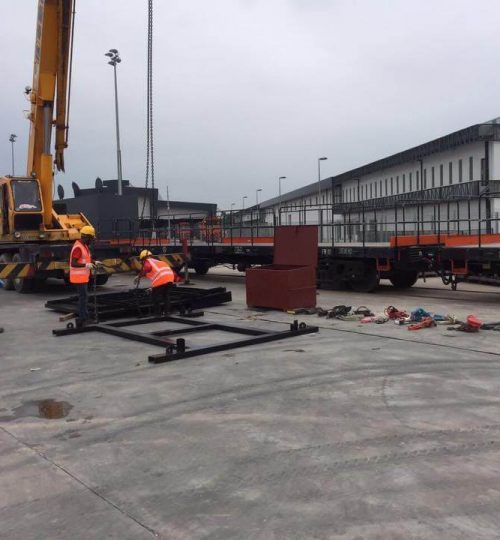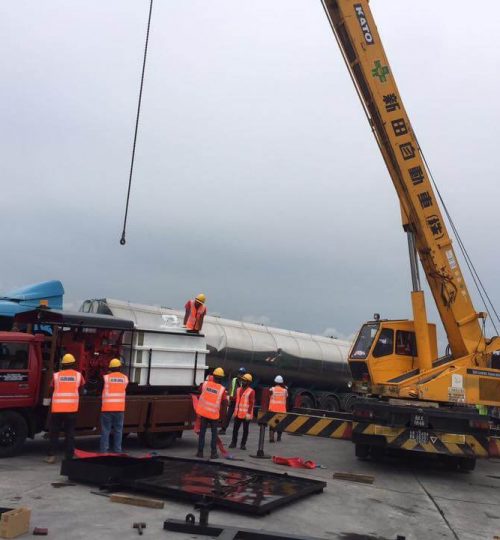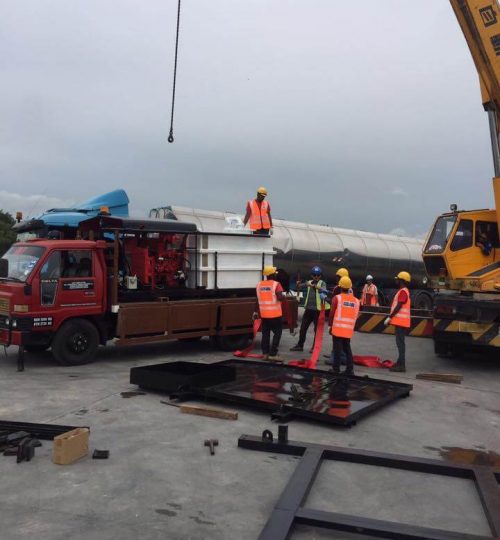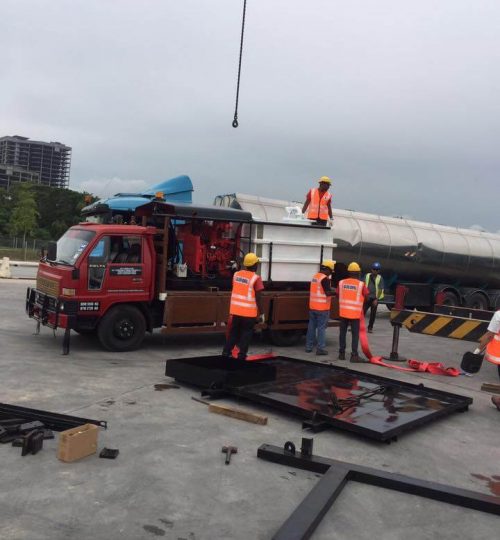 Mass Rapid Transit (MRT) Depot Kajang, Selangor
FABRICATE PRIMARY CRUSHER MILL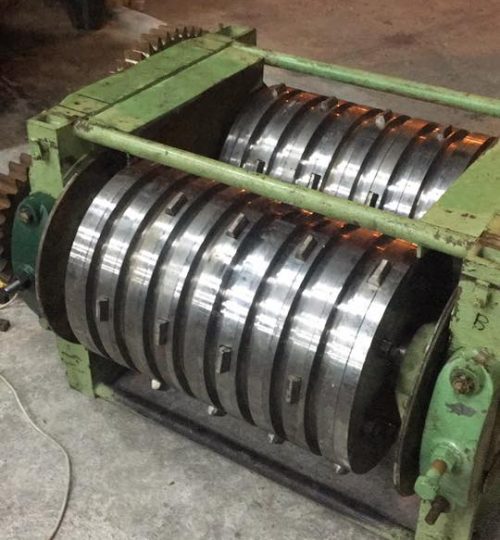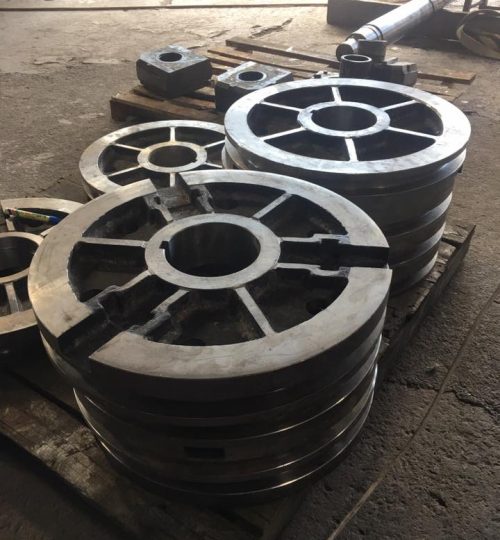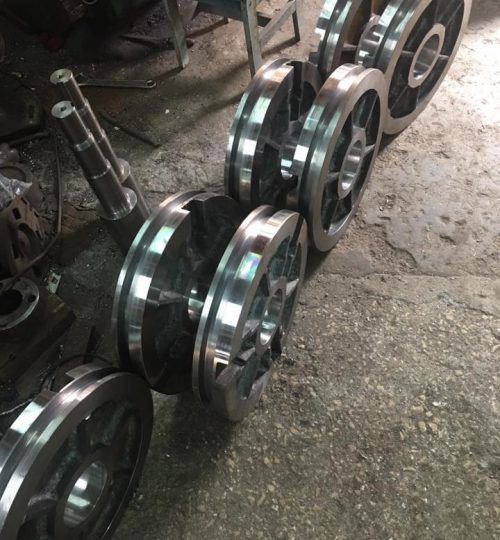 Dismantle, design, fabricate, machine, fitted, supply and install brand new ball crusher mill.
Installation of Drainage Isolation Gate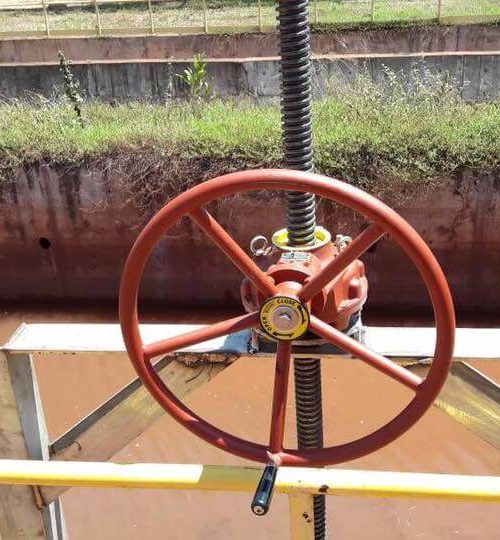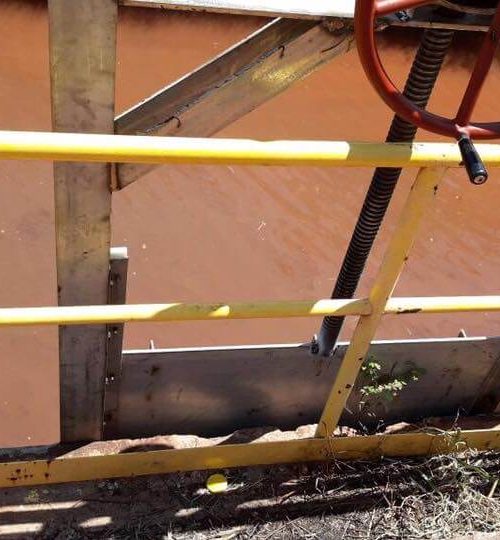 Design, fabricate, supply and install isolation gate for industrial water access located near existing construction ponds.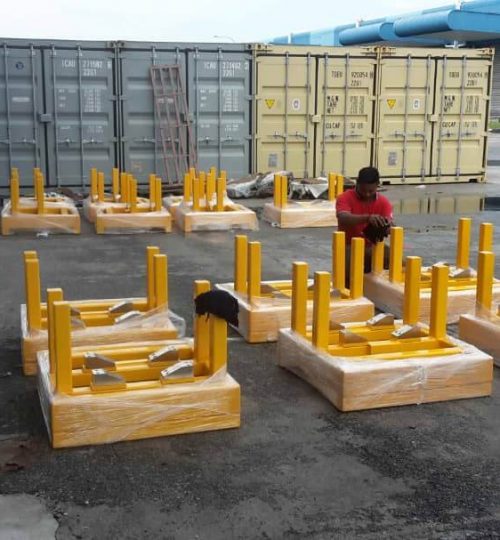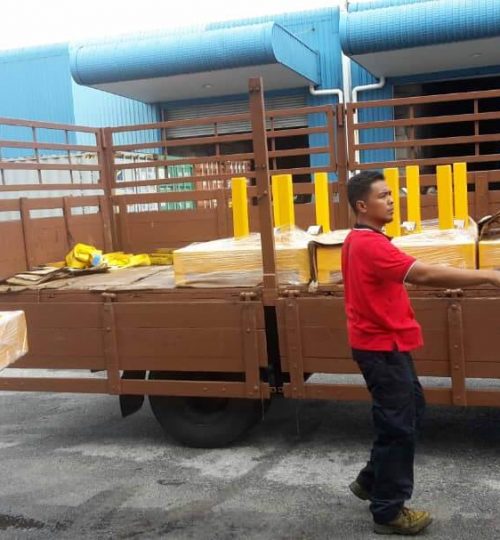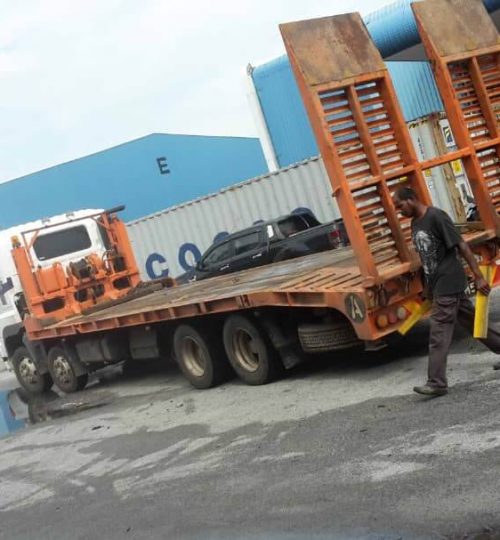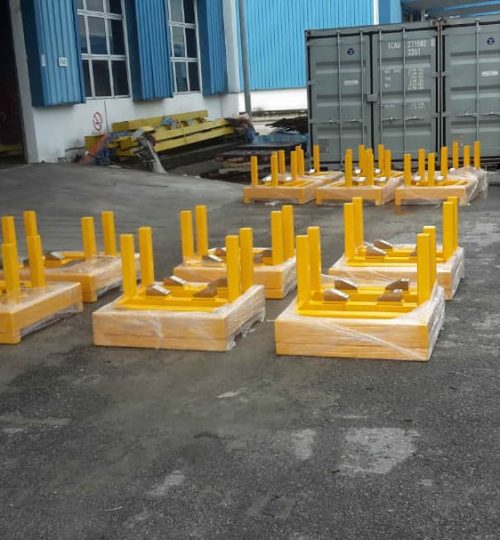 The nozzle was fabricated using welding, cutting, and coating. The product was developed by referring to the drawing provided.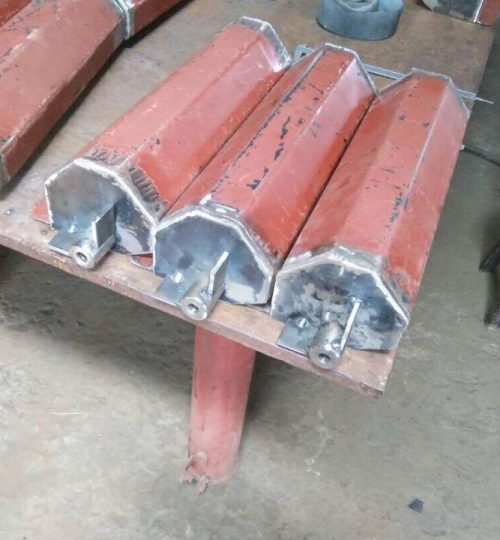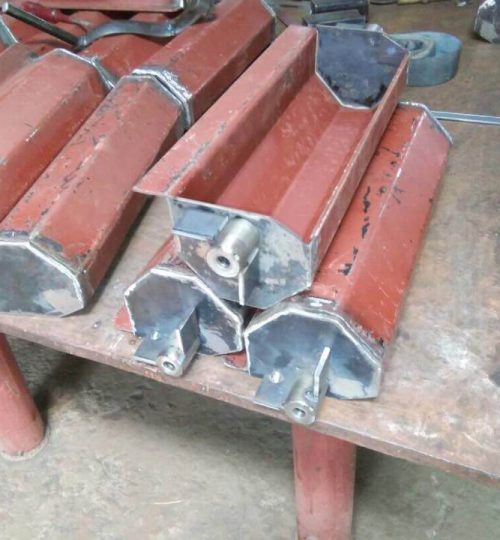 Fabricate silica conveyor bucket.
preventive tunnel maintenance shutdown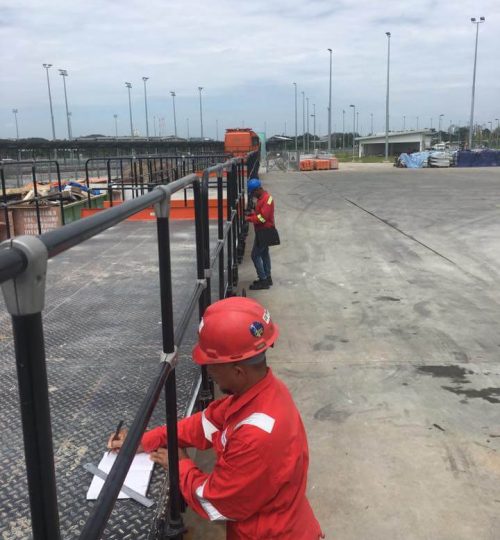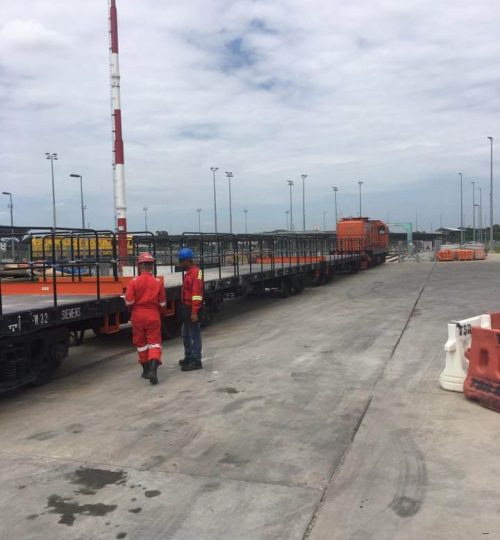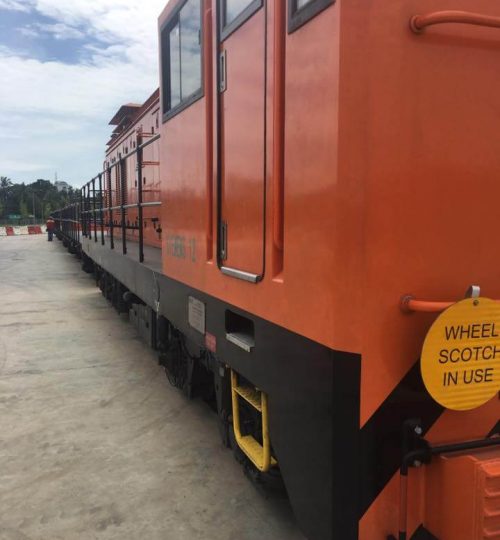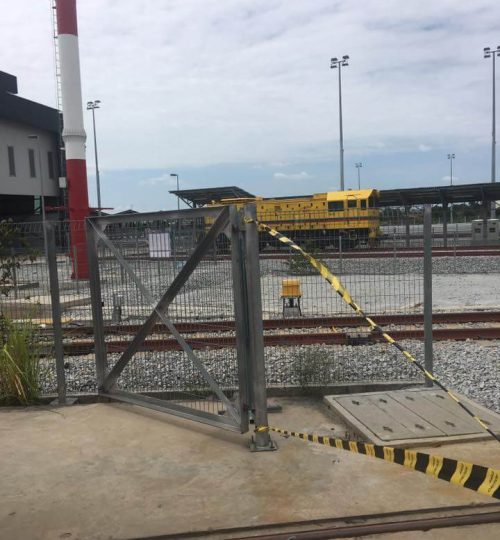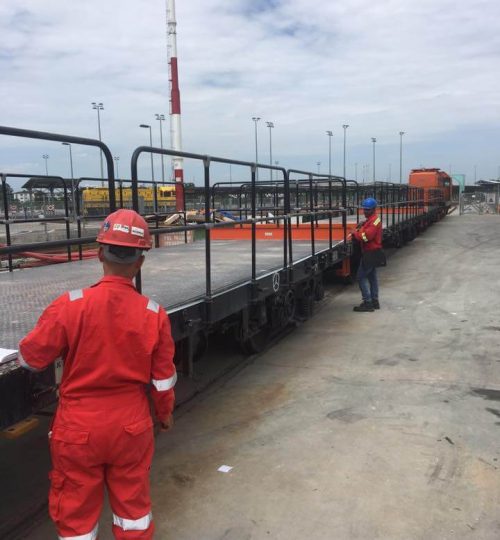 Klang Valley Mass Rapid Transit (KVMRT) Kajang.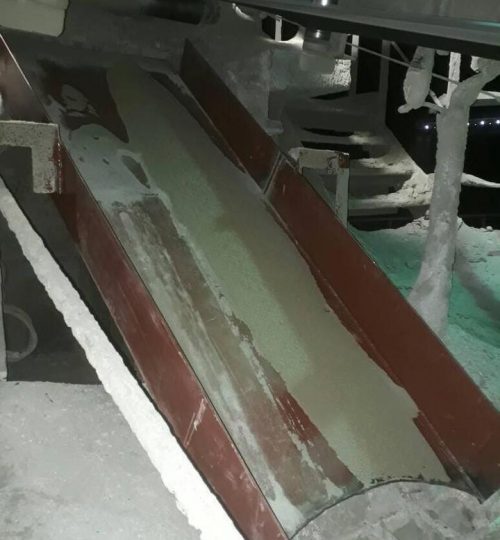 Fabricate and renew spillage chute for BC03 at level 41m with 5mm steel plate to Slag Cement Sdn Bhd Wesport.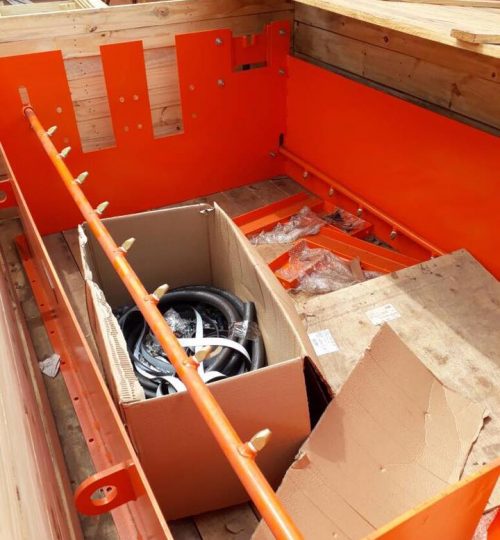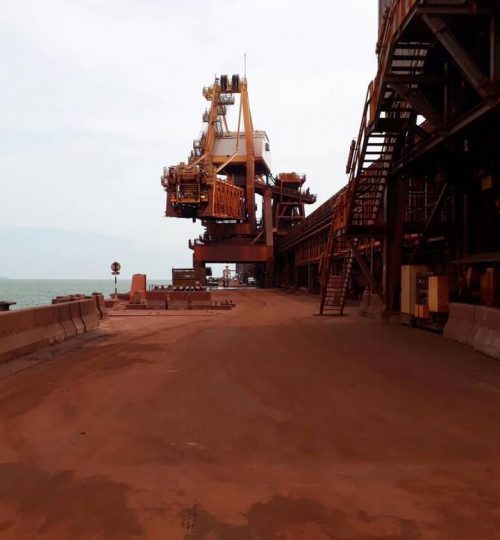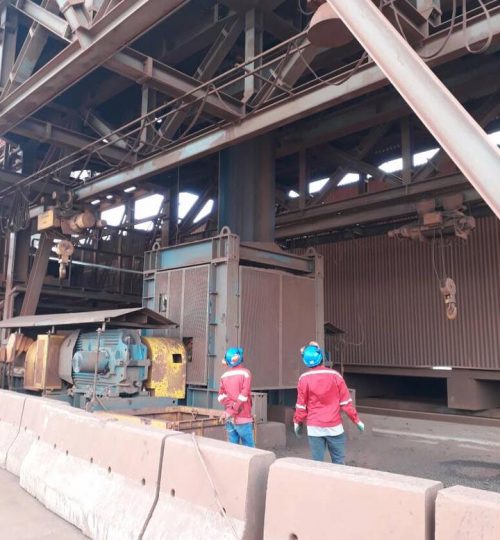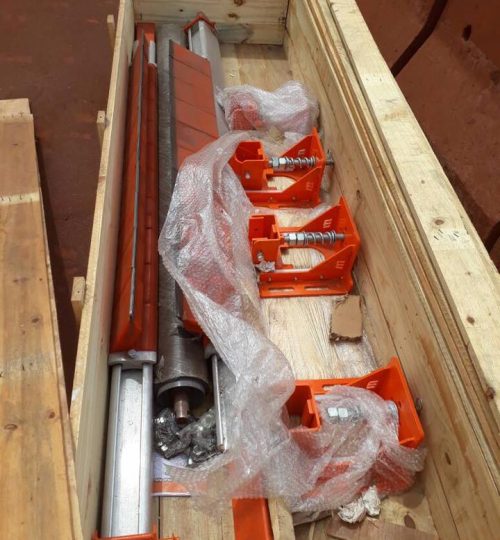 Installation of washer box for belt conveyor supplied to Vale Malaysia Minerals.
packing plant side guard patching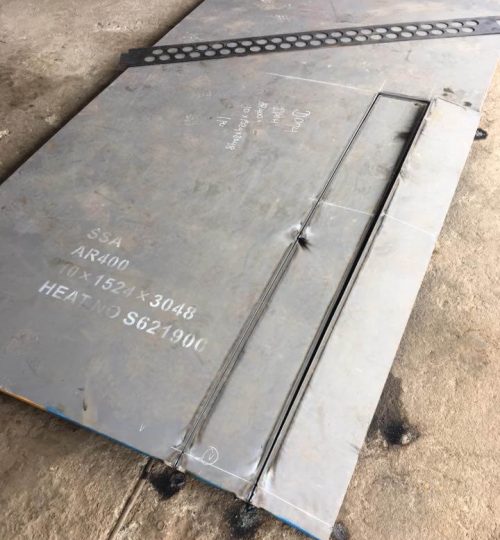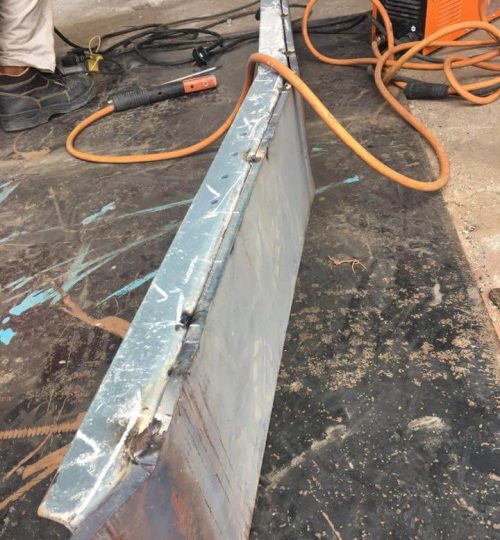 Packing plant discharge conveyor for Slag Cement Sdn Bhd Wesport.
Main incoming mineral shot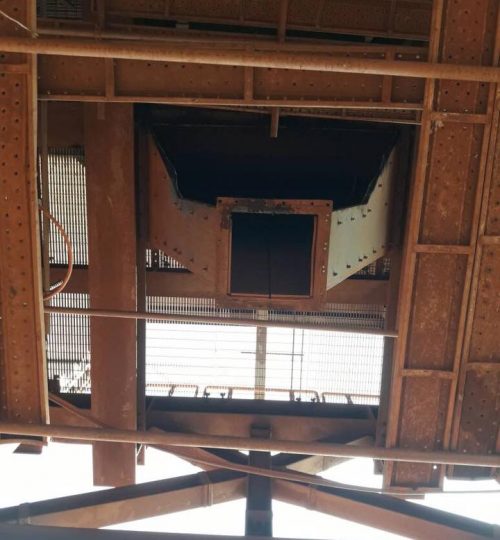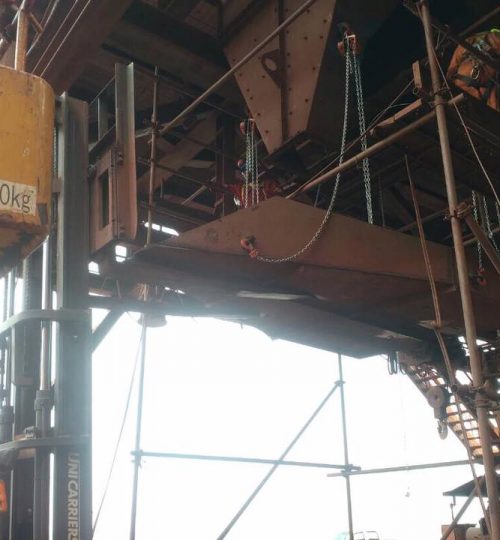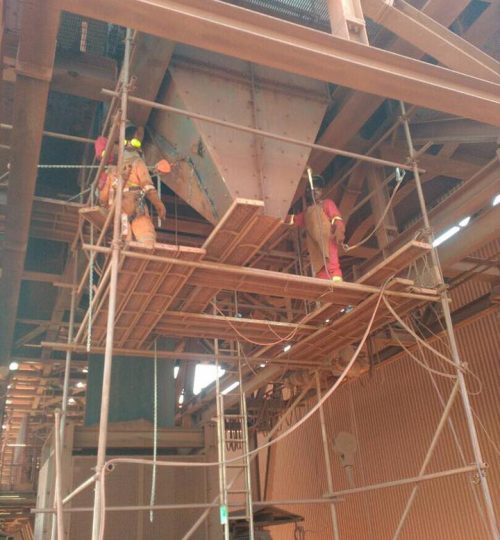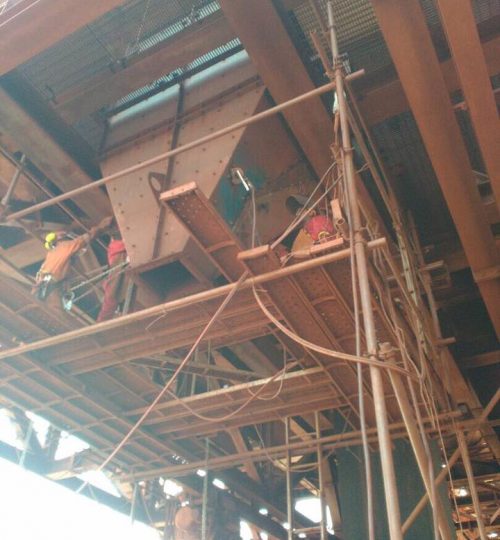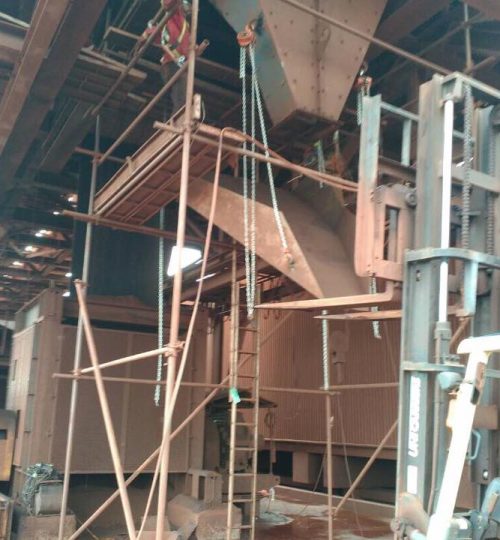 Replacement for an incoming mineral shot. 
YTL slag cement sdn bhd shutdown 2016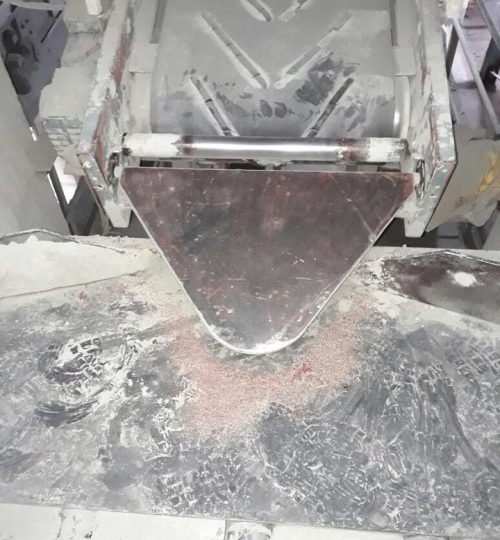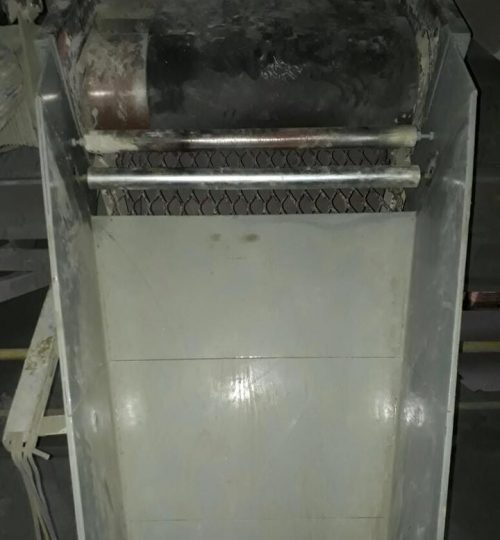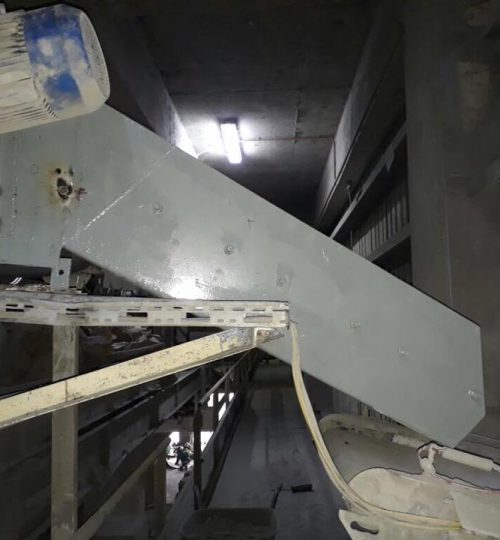 Replacement shot, conveyors, pipelines, flanges, and valves.
IMERYS MINERALS (M) SDN BHD MAJOR SHUTDOWN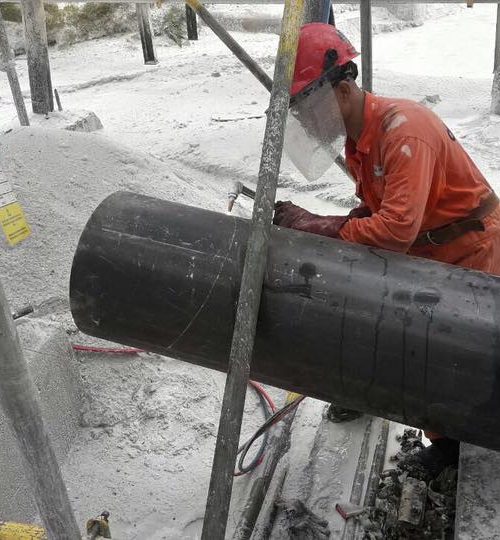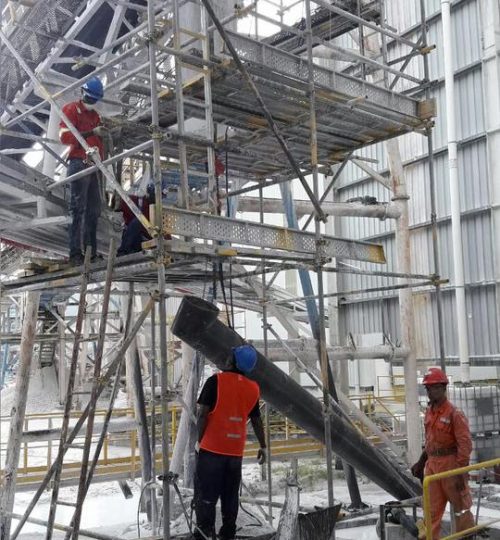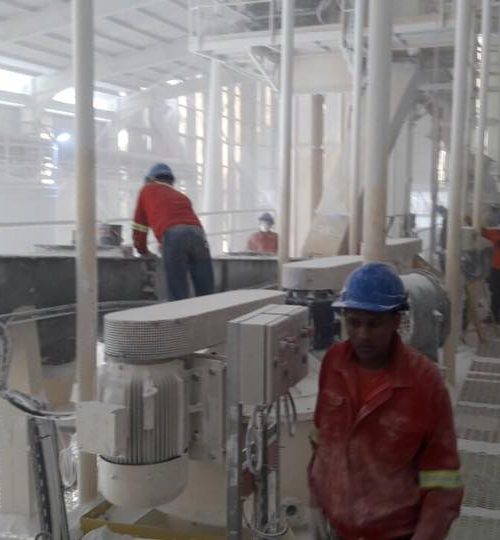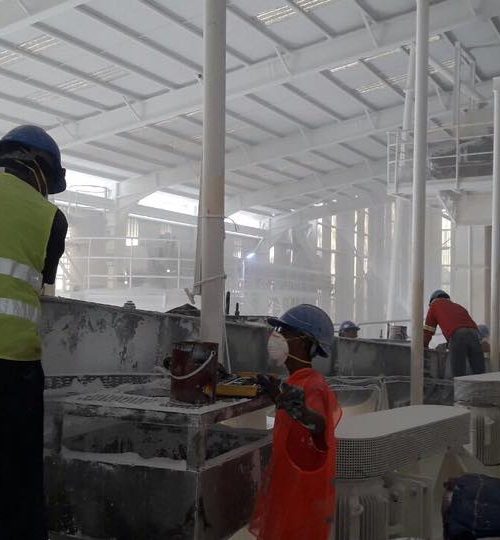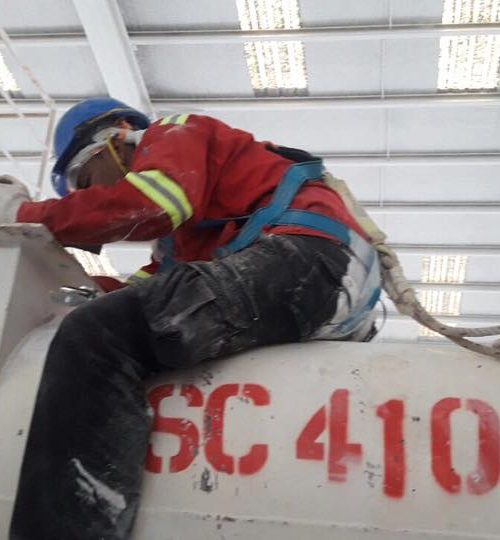 Major shutdown of the production plant to maintain its availability and operational utilization which involved the inspection, replacement or repair of those components that were worn or damaged.